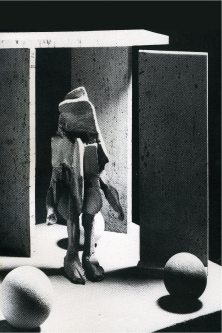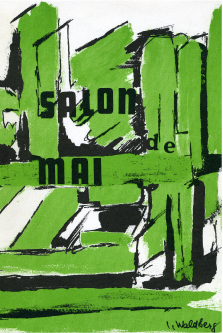 'Isabelle Waldberg hopes that the observer will receive this intensity, that they will perceive the depth which is tactile to the eye, the immediate outlines, the calm, the softness of a passage from one point to another, but also that which smashes and breaks these rhythms: the sculpture is an obstacle which must be faced in the sequencing of volumes, the balance of the bulk and the changes of the contours in the light.'
Excerpt from Le geste véridique
d'Isabelle Waldberg,
(Isabelle Waldberg's Truthful Gesture)
by Dominique Le Buhan.
Publication details in Catalogs
of solo exhibitions.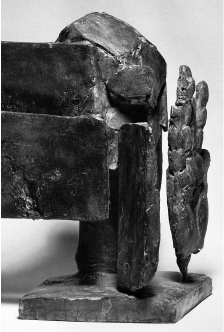 'In 1960, an exhibition, organised by Max Clarac-Sérou at the Galerie du Dragon, is finally able to measure the progress which she made in what René de Solier, author of a very close study on her at this time, calls her 'innovating period'. René de Solier's leading role in the deciphering of Isabelle's sculpture - up till now barely attempted - has to be noted, and it is not unreasonable to think that his deep knowledge of the work of another female sculptor had sharpened his extremely insightful critique on the more specific data.'
Excerpt from Isabelle Waldberg à l'entrée
ou à la sortie de son palais de la mémoire,
('Isabelle Waldberg At The Entrance
Or The Exit of Her Memory Palace'),
by Robert Lebel. Publication details
in Illustrated books.

'What remains of figuration in a work becomes, from the 1940s onwards, eminently 'irrealist' and will always operate on the level of opening and closing, of veiling and unveiling, of the hidden and the obvious. The obvious, the architecture of things, their dwelling, their resting place; intimate, these same things, their delicacy, their secrecy. As if the body were only a body by wearing it, a casing; the face is the face by means of balm, a cap.'
Excerpt from Isabelle Waldberg,
avec et sans armure,
('Isabelle Waldberg,
With And Without Armor'),
by Michel Waldberg.
Publication details in Monographs
and general works.